Bringing the best in the industry to you.
Because our customers come first, we base our partner selections on how their services and products will benefit you. We seek industry leaders with proven products and services who are competitive on pricing…and we pass the savings onto our customers. We consider our partners an extension of our team and assure that they are current in industry certifications and best practices. We also reward partner loyalty, cultivating long-term relationships with the providers who always put our customers' needs first.
The convergence of quality and price.
Like our partners, we choose our products carefully, with reliability, quality and availability as our top considerations. We work with well-established, proven industry leaders that offer great value in all product categories…and we pass that value onto you. With names such as The Siemen Company, Commscope, Aerohive, OnSSi, Sony, and Corning, you can rest assured that you're getting the quality you require at a price you can afford.
Cabling Distributors
We've been partners with Graybar, Accu-Tech and CSC for a long time. We've chosen each as a partner for their excellent service at a competitive price—and we pass the savings onto our customers!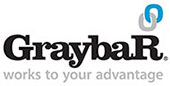 Cabling Manufacturing
These names are the best in the business of cabling manufacturing, and because of our long-standing relationships with each of them, we get priority treatment – which means our customers do, too.






Technology / Video / CCTV / Security Equipment / Healthcare Communications
Given the ever-increasing demands in workplace technology and security, we've chosen providers who meet our standards of best-in-class technology in audio/visual, CCTV, life safety systems and security equipment.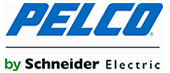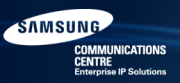 Wireless / DAS
We've worked with these partners long enough to know that their solutions outshine even Cisco and Aruba, and we're happy to pass that quality and value onto our customers.